ProtoSTEP was founded in 2019 based on our observations gained during various experiences in academic research and industrial R&D with one question:
How do we reliably and cost effectively manage the physics limitations of a prototype while also reducing development time?
To combat this recurring problem, we provide industrial and scientific expertise with the support of the most modern multi-physics modeling tools in order to support companies in their R&D projects.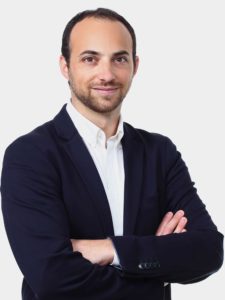 Aurélien Lejeune, PhD in Physics
Co-founder and President of Proto

STEP

, Head of Science & Technology 
After completing a BS and MS at Orsay Paris-Sud XI in Fundamental and Applied Physics and a specialization in Plasma Physics, Aurélien obtained his PhD at the PIIM laboratory at the University of Aix-Marseille in 2010. His thesis focused on the development of a non-intrusive optical diagnostic for the measurement of local micro-fluctuations of electric fields in plasmas. This work was part of the development of new measuring instruments for the study of fusion plasmas in Tokamaks.
As part of a CNES post-doctorate carried out at the ICARE institute in Orléans, he then contributed to the study and design of a Hall effect thruster dedicated to the use of Krypton for space propulsion and attitude control of probes and satellites.
In 2012 he joined a French subsidiary of the American group AMETEK as Physicist and R&D project manager where he worked on the development of a product line dedicated to the analysis of X-rays emission from an unknown element put under an electron beam. The improvement of this instrument now allows new applications, particularly in geology, metallurgy, semiconductors or biology.
In 2019, he created ProtoSTEP in order to bring his physics and industrial expertise to support companies in their R&D projects.
Publications & Conferences
[1] EFILE : Electric Field Induced Lyman-α Emission of a hydrogen beam for electric field measurements, Rev. Sci. Intrum. 86, 063504 (2015)
[2] Innovative measurement of Debye shielding in plasmas by Lyman-α radiation of a probing metastable hydrogen beam, AIP Conf. Proc. 1582, 261 (2014)
[3] Lyman- α radiation of a probe atomic beam to explore the electric field in plasma sheaths, EPL 104, 35001 (2013)
[4] Kr II and Xe II axial velocity distribution functions in a cross-field ion source, Phys. of Plasmas 19, 073501 (2012)
[5] Lyman- α radiation of a metastable hydrogen beam to measure electric fields, Appl. Phys. Lett. 99, 181502 (2011)
[6] Impact of the channel width on Hall thruster discharge properties and performances, IEPC-2011-019, 32nd IEPC, Wiesbaden, Germany (2011)
[7] Ion velocity evolution with channel width, magnetic topology and propellant in a 200 W Hall thruster, IEPC-2011-123, 32nd IEPC, Wiesbaden, Germany (2011)
[8] Use of a hydrogen ion beam to measure weak electric fields in a plasma, O2.407, 37th EPS Conference on Plasma Physics, Dublin, Ireland (2010)
[9] Study of hydrogen ion species in a multicusp ion source, P1.186, 35th EPS Conference on Plasma Physics, Hersonissos, Crete (2008)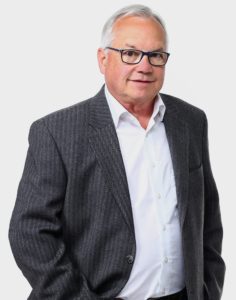 Claude Lejeune, Engineer
Co-founder and Managing Director of Proto

STEP

, Head of Technology & Sales
Claude started his career in the 1970s where he contributed to the development of various railway projects (Parisian metro MF77, Parisian RER MI84, TGV Atlantique, international projects in Venezuela, Brazil, Spain, etc.). In 1988 he founded a company specializing in safety measurement systems for railway equipment.
He has also developed various current measurement systems, and filed patents on concepts such as measuring by shunt on a copper bar or a mobile armature with fictitious pivot axis (in order to eliminate parasitic torques from wear and friction and guarantee high precision of operating thresholds over time).
In 2000, his company joined an international group working for the world's largest railway manufacturers. Claude was responsible for the measurement relays and on-board electronic systems activity, thus continuing the development of new products covered by various patents.
From 2007 to 2011, he was a representative and  technical expert for the French committee to the European Commission for the drafting of the EN50463 standard concerning energy measurement on on-board railway systems.
In 2019, he created ProtoSTEP with Aurélien.